How To Print Payroll Checks
Written by: Natalie Fell
Natalie is a writer with experience in operations, HR, and training & development within the software, healthcare, and financial services sectors.
Reviewed by: Daniel Eisner
Daniel Eisner is a payroll specialist with over a decade of practical experience in senior accounting positions.
Updated on March 3, 2023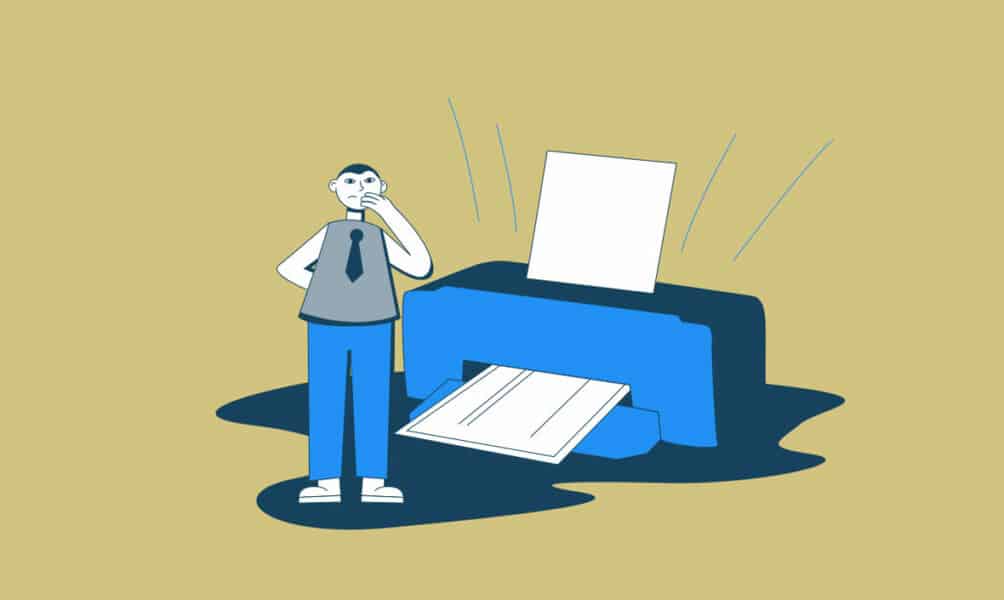 How To Print Payroll Checks
Paycheck Printing Basics
Payroll Check Printing Process
Paycheck Printing Alternatives
Summary
While much of today's workforce is paid electronically through direct deposit, paper payroll checks are still common. The check printing process contains several steps, and it's important that you and your payroll processing staff are familiar with all of them.
Particularly if you're about to print payroll checks for the first time, this guide will address all your questions and concerns.
Paycheck Printing Basics
Printing payroll checks is a bit more involved than printing regular documents and other types of checks. You'll need to have the right supplies and technology to ensure the process runs smoothly.
Check Stock
Check stock is the type of paper you need to print payroll checks on. Check stock is often provided to employers by their bank, but you can get it from your payroll service provider or an office supply store.
You can purchase check stock that's totally blank, or order it pre-printed with your company information. The beauty of pre-printed check stock is that it will contain your company name and address and bank account and routing numbers, in addition to each check number. This will save you a lot of time and energy when it comes to printing checks, as detailed below.
Of course, pre-printed stock will be significantly more expensive than blank stock, and will likely take more time to have on-hand.
MICR Ink
MICR stands for magnetic ink character recognition. MICR ink is used to print employer bank information on payroll checks. This is important because bank check readers require MICR ink for processing. Without this safeguard in place, when your employees go to deposit their paychecks, they may run into issues or incur bank fees.
To avoid the hassle of buying and adding MICR ink, you can just buy pre-printed check stock that already has your banking info in MICR ink. You can then use standard printer ink to add the rest of the information.
Printer
Standard office printers work just fine when printing most payroll checks. However, if you are using blank check stock, you'll need to make sure your printer is compatible with MICR ink. If not, you'll need to purchase a separate printer.
Software
Today's payroll software programs come equipped with a payroll check printing template. You can customize this template and adjust the layout to fit your needs. You can also align it with pre-printed check stock so that your checks are printed seamlessly.
Another benefit of using payroll software is that it can translate the wage information from each payroll run into check information with just a few simple clicks. Keeping your payroll processing contained within one system speeds up the check printing process by eliminating manual steps.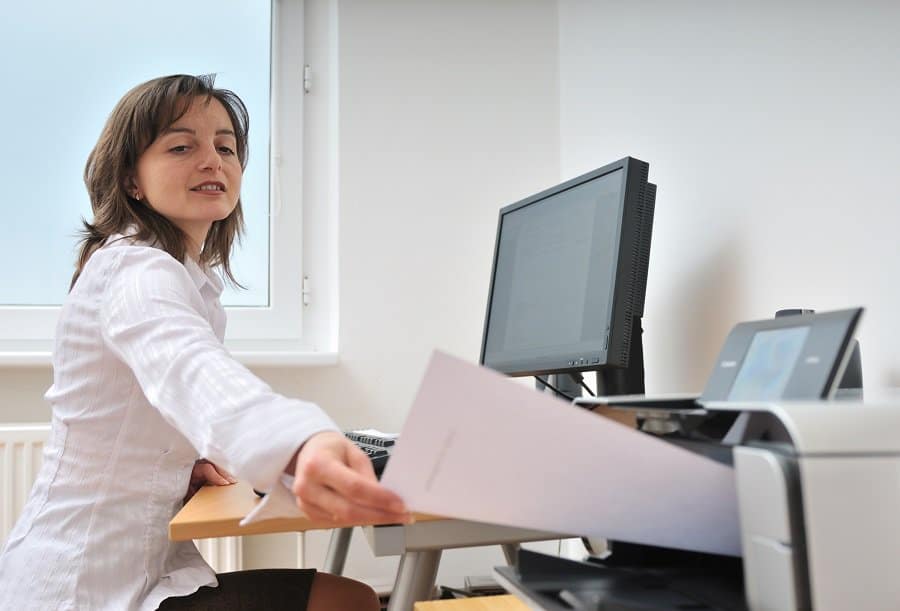 Payroll Check Printing Process
Now that you're familiar with what it takes to print payroll checks, it's time to print checks! Let's take a look at the steps needed to ensure a successful check run.
Run Payroll
Running payroll will tell you the wage amounts that need to be printed on each paycheck. Running payroll consists of calculating each employee's gross pay, accounting for payroll taxes and deductions, and getting the necessary approvals for employee hours or paid time off. The net pay total after deductions and taxes is the amount that appears on paychecks.
Depending on your internal processes, you'll run payroll manually or with the help of a payroll service provider.
Get Ready to Print
Now that you have all of your payroll data handy, it's time to set everything up for proper printing. Head to your payroll software system and complete the following steps:
Choose a layout
Choose the correct check stock
Confirm your printer settings are adjusted for paycheck printing
Take a final look at everything and make adjustments as needed
Most likely, you'll only need to follow these steps once, when you do your first check run using your payroll software. Most software programs will save your preferences so you can print your checks with the press of a button in the future. If it's your first time printing checks, consider printing a sample check first to confirm everything looks good.
Print Paychecks
Once your settings are good to go, load your printer with the appropriate check stock and print out your paychecks. Make sure your printer has enough ink and check stock before you print, as any interruptions could cause delays. Don't forget to clean your printer regularly and keep up with maintenance and inspections to prevent jams and malfunctions.
Deliver Payroll Checks to Staff
When you're finished printing your payroll checks, distribute them to your employees. If your employees are on site, most employers will simply put the checks in an envelope and hand them out. For remote staff, you'll likely need to mail them to their address on file.
Paycheck Printing Alternatives
Printing paychecks is just one way to provide your workers with their wages. Here are some alternatives:
Direct deposit
Pay cards
Cash
Mobile wallets
Handwritten checks
Your state may have specific rules around how you can pay your employees, so be sure to check the guidelines before choosing a method.
Summary
Making sure employees are paid in a timely manner, which often includes paycheck printing, is a crucial element of business operations. Printing checks is easy when you have the right tools, and successful payroll runs make for happy employees – the foundation of great businesses.