How To Hire a Personal Assistant
Written by: Talia Knowles
Talia Knowles is an avid reader, writer, and coffee enthusiast, with over five years of experience in writing and editing.
Reviewed by: Keca Ward
As a seasoned HR professional with over 20 years of experience, Keca is an expert in various aspects of Human Resources.
Updated on July 13, 2023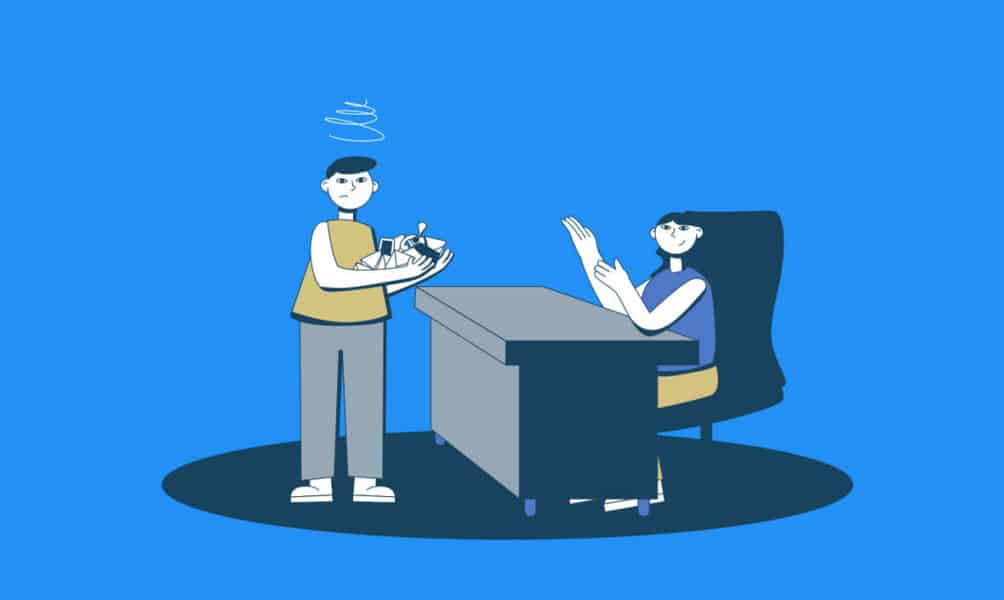 How To Hire a Personal Assistant
Defining Your Needs
How To Hire a Personal Assistant
Conclusion
FAQs on Hiring a Personal Assistant
Running a business is a lot of work. Even if you're highly organized, it might feel like there's just not enough time in the day to accomplish everything you need to do.
No matter what kind of business you run, your docket undoubtedly includes a never-ending list of small and large tasks. You might even feel so caught up in the day-to-day that you don't have any time or energy left to look at the big picture.
If this sounds like you, a personal assistant could be the solution. Finding the right person might be challenging, but once you've worked with an organized and professional personal assistant, you might never want to give up the extra help!
A personal assistant can handle various personal and administrative duties, from picking up your kids from school to ensuring the office is fully stocked and prepping materials for a meeting.
If you're ready to begin the hiring search for a personal assistant, this guide will help you identify what kind of help you need and take the first steps toward finding your new assistant.
Defining Your Needs
The first step in hiring a personal assistant is to determine your needs. Many busy professionals struggle with work-life balance, but the good news is that a personal assistant can help with both!
Begin by listing the tasks that take most of your day. Then go through your list and determine which tasks could be easily delegated.
For example, you probably don't want an assistant to lead a meeting or attend your friend's wedding, but there are smaller tasks they could easily take off your plate.
If you work in a highly specialized industry, you may need to look for an assistant with a particular skill set. If the assistant does not have all the skills, consider providing training for those administrative tasks.
How To Hire a Personal Assistant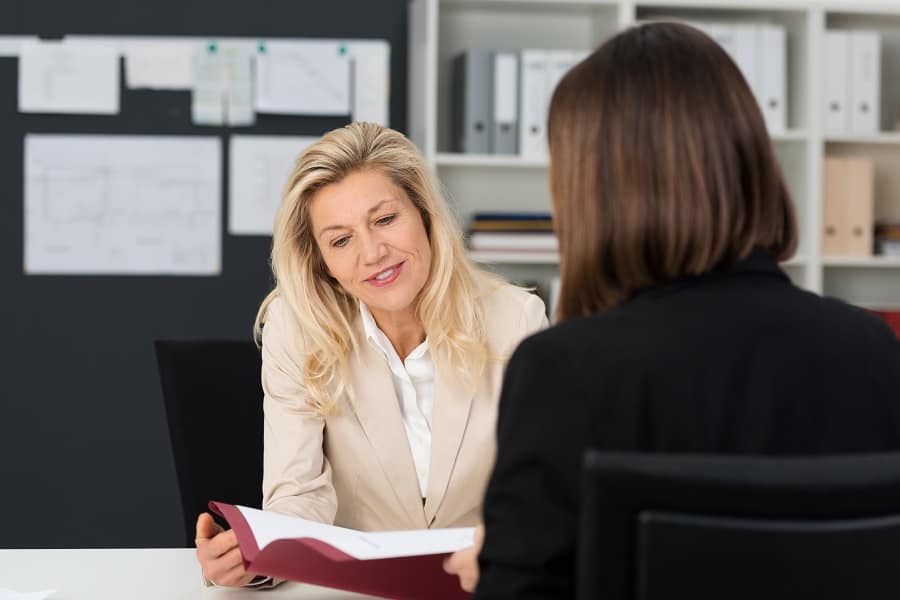 Once you've considered what you need from a personal assistant, it's time to begin the hiring search.
1. Creating a Job Description
The first step to hiring a great personal assistant is to write an accurate and compelling job description. Outline the role's primary responsibilities, specify any required qualifications or experiences, and offer some guidance on the personal traits and characteristics you hope to find in a candidate.
For example, you may work best with someone extremely organized who helps you maintain a strict schedule, but others may prefer someone who can think on their feet and go with the flow.
2. Sourcing Candidates
Now it's time to advertise the position. Post your job description to relevant job boards and professional networks such as Fancy Hands, and be sure to make it easy for candidates to submit their applications.
Since finding the right personal assistant is an individualized process, you may benefit from seeking recommendations and referrals from colleagues. If someone who knows your work style can recommend you a personal assistant, there's a good chance you'll be the right fit.
3. Screening and Shortlisting
Once you have a candidate pool, review their resumes and cover letters to check qualifications and personal statements. For those applicants who stand out, schedule a preliminary phone call to get an idea of their personality and work style.
This is an excellent time to ask questions about a candidate's communication preferences, adaptability, and overall professionalism.
If you're hoping for a personal assistant who can help with family duties or more personal errands, be sure to inform them during the screening process to ensure candidates have accurate expectations about the role.
4. Conducting Interviews
Often, personal assistant roles operate in person, but there are some exceptions. Depending on what you require from an assistant, consider holding final interviews in person if that's how you'll primarily interact with them.
However, if you're looking for help that can be provided virtually, there's no need to limit your candidate pool to those in your immediate area. In these cases, virtual interviews will give the best glimpse of how it would be to work with each candidate as your virtual personal assistant.
Either way, you'll want to prepare a list of questions. Remember that hiring a personal assistant is a two-way street, so it's important that whoever you hire gets along with you as well. Share relevant information about your personality, communication style, and what an ideal day would look like with their assistance.
Consider also preparing some problem-solving questions, such as what they would do in a scenario where they can't reach you and must make a decision immediately.
5. Reference Checks and Trial Periods
Before extending an offer to your top candidate, be sure to verify their qualifications and experience. Contact their references to gather insights about their work style, ethic, and reliability.
If all is well, invite final candidates to participate in a trial period. This could be a short period in which they assume personal assistant responsibilities to demonstrate compatibility, organization, and overall fit.
If they will be assisting you in person, now is also a good time to seek feedback from your other team members who will also be working with your assistant.
6. Final Selection and Offer
Finally, it's time to extend an offer. Be sure to provide clear written expectations surrounding responsibilities, scheduling, and compensation.
Including the candidate in these discussions is also important, as respecting their time and professional boundaries is essential to maintaining a good working relationship.
You can feel confident about your new hire if you agree on these topics.
7. Onboarding and Training
You probably don't have the same onboarding protocols in place for a personal assistant as you do for your other employees. Therefore, it's important to be intentional about the onboarding process.
You can't expect a new hire to know precisely what you need them to do without providing comprehensive training. So familiarize the new personal assistant with your routines and preferences, and provide them with the resources they need to be successful.
Communication is also essential here, as both parties may feel frustrated if expectations are unclear or adequate training is not given.
Still, this is a professional relationship, so respecting professional boundaries is key to both parties feeling comfortable and happy with the relationship.
As with any other employee, a successful working relationship depends on providing ongoing feedback and performance evaluations, recognizing achievements, and addressing challenges.
Conclusion
A personal assistant can ease your workload, but hiring the right person is essential because they will be involved in several aspects of your life.
A thoughtful hiring process can make a significant difference in the success of your working relationship, so be sure to spend time considering what you need help with and what work style will mesh best with your lifestyle.
FAQs on Hiring a Personal Assistant
How do I determine what tasks to delegate to a personal assistant?
Start by assessing your workload and identifying tasks that consume a significant amount of your time or that you find less enjoyable or need to be more skilled in. Consider tasks such as managing emails, scheduling appointments, travel arrangements, research, and general administrative work.
What qualifications should I look for in a personal assistant?
Qualifications may vary based on your specific needs. Still, some common qualifications include excellent organizational and time management skills, strong communication abilities, attention to detail, proficiency in relevant software and tools, and the ability to handle confidential information with discretion.
Where can I find candidates for a personal assistant position?
You can find candidates through various channels, such as online job boards, professional networking platforms like LinkedIn, personal referrals, or by hiring through an agency specializing in personal assistants.
How should I evaluate candidates during the hiring process?
Evaluate candidates based on their relevant experience, skills, and qualifications. Conduct interviews to assess their problem-solving abilities, communication skills, and compatibility with your work style. It can also be helpful to conduct skill assessments or request work samples.
Should I conduct background checks or contact references?
Conducting background checks and contacting references is advisable to verify the candidates' credentials, work history, and character. This step can provide additional insights and help you make a more informed decision.
What should I consider during the trial period?
During the trial period, assess the candidate's performance, reliability, and compatibility with your work style. Provide clear feedback and evaluate how well they adapt to your expectations and requirements.
How should I establish communication and boundaries with a personal assistant?
Clearly define expectations, communication channels, and preferred methods of contact. Establish boundaries regarding work hours, availability, and confidentiality. Then, regularly review and adjust these processes as needed.