4 Best Compensation Management Software Solutions
Written by: Coralee Bechteler
Coralee is a business writer with experience in administrative services, education, and software testing.
Reviewed by: Daniel Eisner
Daniel Eisner is a payroll specialist with over a decade of practical experience in senior accounting positions.
Updated on July 14, 2023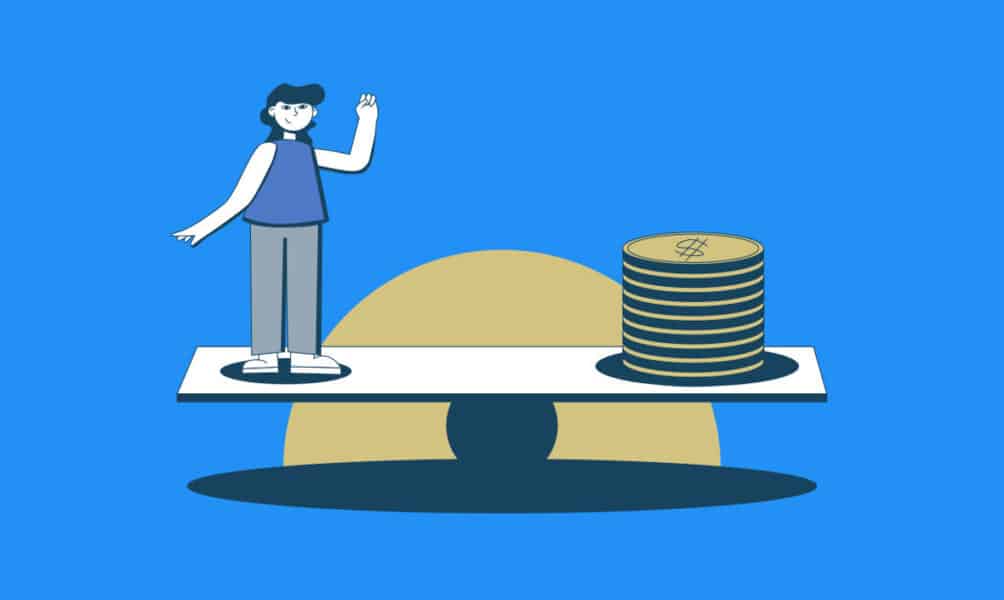 4 Best Compensation Management Software Solutions
Paycom
Zenefits
Justworks
SurePayroll
Difference between Payroll Processing and Compensation Management
What to Look for When Choosing a Compensation Management Software Solution
Conclusion
If you're starting a small business and hiring employees, implementing a reliable payroll and compensation management system is likely to be a crucial HR task.
Compensation management aims to ensure that all employees are appropriately compensated, including wages, bonuses, and benefits, as well as tax withholdings and filings. If your business has more than a handful of employees, compensation management can be very complicated.
This explains why many entrepreneurs turn to HR software that automates much of the process, boosting efficiency and streamlining your HR functions. But with so many options out there, how do you know which are the best for small businesses? And which is the right choice for you?
This review takes a closer look — putting ourselves in the shoes of an entrepreneur — to help you determine which is the right compensation management software for your business.
Best Compensation Management Software Solutions
1. Paycom
Paycom is an industry-leading HR software service provider that supports nearly 34,000 companies daily, according to their website.
Paycom offers its clients an array of HR and payroll services that aim to satisfy a variety of business types and needs. Paycom breaks its HR software application down into five categories, with additional features and tools layered within each:
Talent acquisition
Time and labor management
Talent management
HR management
Payroll
Businesses will find Paycom's compensation management software features and tools within the Talent Management category.
Pricing and features
Unlike other payroll providers, Paycom doesn't offer different service packages. Instead, Paycom offers one software solution that includes all of its HR and payroll tools, including compensation management.
As detailed below, we explored Paycom's software services and what's included in these categories.
Software service category
Included features and tools
Talent Acquisition
Applicant tracking
Automated recruiting and hiring
Option to enable self-onboarding
Onboarding alerts and reminders
Obtain federal tax credit reductions
Enhanced background checks
E-Verify employee eligibility to work
Staff management

Time and Labor Management
Time tracking and management
Attendance tracking and management
Shift scheduling
Time tracking tool options
-Web-based time clock
-Physical terminal clock
-Hardware terminal clock
-Kiosks
-Mobile app
Terminal options
-Standard: badge-swipe
-Biometric: fingerprint
-Proximity: distance-limited censored badge reading
Track employee labor allocation
Matches state labor and tax laws to individual employees
Customizable reports

Payroll
Beti: employee self-service payroll
Paycom Pay: issue paper paychecks from Paycom's bank account
GL Concierge: generates general ledger reports
Expense Management: employee expense tracking and reimbursement
Garnishment Administration: automated employee wage calculations, payments, and recordkeeping
Payroll Tax Management: automated payroll tax deductions and filings

Talent Management
Performance management
Compensation management and budgeting
Position management
Company structure management
Employee Self-Service
Paycom Learning

HR Management
Compliance work
-Government and Compliance
-Personnel Action Forms
-Documents and Checklists
-Enhanced ACA
-COBRA Administration
Employee engagement
-Ask Here
-Paycom Surveys
Process modification and enhancement
-Manager on-the-Go
-Benefits Administration
Customizable reporting
-Direct Data Exchange
-Report Center
-401(k) Reporting
-Track and manage required reports
Clue: track and monitor employee vaccinations and test results

Pros and Cons
Pros
All-in-one HR software solution
Create your own compensation management matrix
Generate compensation management reports 
Extensive mobile app capabilities
Great customer support
User-friendly software
Cons
Lack of transparent pricing
Limited integration options
Less useful for smaller businesses that need fewer features
Our Verdict
Overall, we were pleased with our Paycom experience. The site is easy to use, information is readily available, and it doesn't take long to request a meeting with a representative.
Paycom's compensation management software is more expensive than most competitors, but this is because it's just one part of Paycom's all-inclusive HR software.
All of the included tools and features represent outstanding value, especially for large businesses. We confidently recommend Paycom to business owners, noting that it may be less useful for smaller businesses.
2. Zenefits
Zenefits' platform of HR business solutions was made specifically for small and mid-sized businesses, which often face challenges disproportionate to their size and resources.
The Zenefits mission is to "level the playing field for the other 99.7%", meaning the smaller businesses that keep the economy afloat. The company also provides customers with a valuable compensation management software solution.
Pricing and features
Zenefits offers three different service levels: the Essentials plan, the Growth plan, and the Zen plan. It's important to note that Zenefits' compensation management features are only available in the Growth and Zen plans.
The Essentials plan carries a monthly fee of $10 per employee, or you can elect to pay for the whole year at $8 per employee per month. The Essentials plan comes with an automated onboarding feature that generates offer letters, offers background checks, and includes digital documents with electronic signature capabilities.
There's also an employee self-onboarding feature where employees can complete and submit their new hire paperwork. The Essentials also comes with time tracking and reporting features to help businesses manage their PTO policies.
The scheduling feature allows management to create and edit shifts and integrates with the Zenefits payroll system. There's also a user-friendly mobile app for employers and employees to access information on the go.
Customers that pay $18 a month per employee, or elect to pay for the whole year's service for $14 a month per employee, are provided with the Growth plan. This plan includes all of the features above plus compensation and performance management benefits.
The compensation management features include real-time comparison salary data that can be integrated into an organizational chart. You can also create custom salary benchmark reports.
The Zenefits Zen plan costs $27 a month per employee, or $21 a month per employee if you pay for an entire year. The Zen plan includes all of the above plus employee engagement survey tools and an interactive social platform called the People Hub. The employee engagement tools allow clients to customize their own surveys or use pre-built templates.
The reporting features allow results to be filtered by employee demographics and you can view answers on a question-by-question basis. Feedback is captured anonymously to help keep employee responses private and confidential.
Pros and Cons
Pros
Robust HR support included in all plans
User-friendly website
Transparent pricing
Cons
Compensation management only included in Growth and Zen plans
Compensation management not available as an add-on 
Live chat feature is ineffective  
Our Verdict
Overall, we were pleased with our Zenefits experience. Our experience with customer service was primarily positive, as we had good interactions over the phone and email. Additionally, the site is easy to use, with plan information and pricing readily available, which is uncommon in this market.
Zenefits' services offer businesses outstanding value and include a variety of novel features. The ability to demo the product before committing to a purchase is also a huge plus. The only major downside is that Zenefits' compensation management tool is not included in all plans or available as an add-on.
As a result, we strongly recommend Zenefits compensation management solution, but only to businesses in need of the additional HR features of the Growth and Zen plans.
3. Justworks
Justworks handles the entire payroll process and offers a variety of additional services. Justworks aims to take care of all red tape so you can focus on building a successful business.
Pricing and features
The Basic plan includes a full payroll service for hourly and salaried employees, employer tax filings, and W-2 and 1099 filings. It also provides vendor and contractor payments, online employee onboarding, PTO management, and HR consulting.
With the plan you'll have access to 24/7 customer support and additional benefits for employees, including 401K.
At $59 per month per employee, you get a lot of services for your money, although the Justworks Basic plan is more expensive than the plans of some competitors.
With the Justworks Plus plan you get everything in the Basic plan plus continued health coverage (COBRA) administration, health advocacy services, and, if your company elects to sign up for health insurance with Justworks, healthcare appointments through One Medical, a primary care provider.
Justworks will also administer your dental and vision plans, health savings accounts (HSAs), and flexible spending accounts (FSAs) for employees.
Though a bit expensive, the Plus plan might be right for you, if you want to offer your employees a full suite of benefits.
Pros and Cons
Pros
Excellent customer service
Good BBB rating
Site is very user-friendly
Cons
Expensive compared to the competition
Only two plan options
Chat support only available with an account
Our Verdict
Our experience using the Justworks website was good, as it's very user-friendly. Their pricing is a bit high, but their plans offer extensive packages of services. Their rating with the Better Business Bureau is good and their customer service is excellent.
If you're looking for an affordable payroll option, you may need to find a different service. But if you're looking for a reliable provider with many employee benefits options, Justworks is a great choice. Based on our experience, we would strongly recommend Justworks.
4. SurePayroll
SurePayroll, a subsidiary of leading payroll provider Paychex, is widely seen as Paychex's more affordable option.
One thing that differentiates SurePayroll is their no tax penalty guarantee. The company will calculate, file, and pay your withholding and payroll taxes, and if there is any error, Sure will correct it and pay the penalties for you. For a business owner, it's one less thing to worry about.
Pricing and features
The No Tax Filing package includes full-service payroll, with unlimited payroll runs and two-day direct deposit. SurePayroll will also handle your new hire reporting with your state and you'll have access to live support as well.
The No Tax Filing plan is a great value if you just want to outsource basic payroll.
The Full Service plan will save you the hassle of calculating, withholding and filing federal, state, and local taxes, as well as your year-end payroll tax filing.
The plan provides access to Sure's HR advisor service, which includes labor law posters, how-to guides, and business forms. The Full Service plan is priced well and takes many payroll and tax tasks off your plate.
Both the Full Service and No Tax Filing plans come with a two-month free trial.
This plan also comes with a nanny payroll option, if you're looking for a service to manage your payroll for household employees. It costs $49.99 per month for one employee and includes everything in the Full Service plan. Additional employees are $10 per month.
Pros and Cons
Pros
Reasonably priced compared to competition
Offers a no tax penalty guarantee
Very user-friendly website
Cons
Fewer HR tools than competitors
A lot of unhappy customers
No email support
Our Verdict
Overall, our SurePayroll experience was relatively pleasant. The site is easy to use, information is readily available, and sign up is fast. Customer service is a bit weak, with no email support, though chat and phone support are solid.
SurePayroll offers an outstanding value compared to the competition, which makes it hard to beat. The mostly negative customer reviews are concerning, but even so, we confidently recommend SurePayroll to business owners.
Difference between Payroll Processing and Compensation Management
Payroll processing and compensation management are closely related and have overlapping elements, but they also have significant differences. For starters, payroll focuses mainly on employee payment, such as salary, bonuses, and commissions.
Compensation management, on the other hand, includes payroll and all the other benefits an employee receives, such as a company car, healthcare outlay and expense account.
What to Look for When Choosing a Compensation Management Software Solution
Deciding which compensation management software option is best for your business can be a challenge. But there are three essential elements that can help you make your decision.
Features
Each software solution comes with a variety of features, and their plans are all designed differently. You and your business may need some features but not others, so it's important to select the service that offers just what you want.
If it's important for your business to have robust features, such as complete human capital management, you'll want a software application that includes that feature. But if your business doesn't need specific services beyond compensation management, you don't want to end up paying extra for it.
Be sure to choose a software solution that has everything your business needs to make managing your employee compensation packages as painless as possible.
Pricing
Of course, you'll want to get the best value, so it's a good idea to compare the cost of each compensation management software tool. Solutions that are bundled with more HR features tend to be more costly, so you'll probably want to stick with the tier that meets your needs.
You'll also want great customer service, so if you're considering the cheapest service, check the reviews to see how its customers feel about it.
Customer Service and Reviews
A good way to learn about the quality of anything you're buying is to check out what users say about it. When we review software solutions, we look at reviews and rankings from the **Better Business Bureau and Trustpilot.
It's helpful to look at both positive and negative reviews to find out what people love about the software, and about any issues customers encountered. Remember that fake reviews are common, so you might want to maintain a skeptical eye.
Conclusion
It's tough to overstate the importance of selecting the right compensation management software solution for your business. Choosing an ineffective or unwieldy system can lead to unhappy workers, increasing turnover and reducing productivity.
Selecting a robust compensation management tool, on the other hand, is likely to boost staff morale as well as revenue! So be sure to take the time to review your options and choose the compensation management solution that best fits the needs of you and your business.