Five Free Job Posting Sites
Written by: Talia Knowles
Talia Knowles is an avid reader, writer, and coffee enthusiast, with over five years of experience in writing and editing.
Reviewed by: Keca Ward
As a seasoned HR professional with over 20 years of experience, Keca is an expert in various aspects of Human Resources.
Updated on July 13, 2023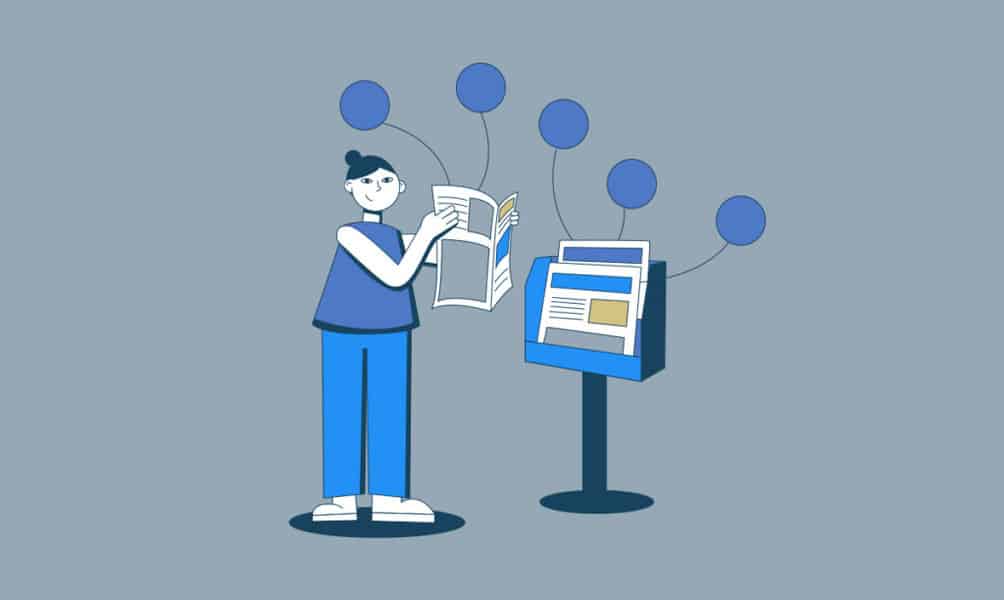 Five Free Job Posting Sites
Role of Job Posting Sites in Modern Recruiting
Pros and Cons of Free Job Posting Sites
Five Free Job Posting Sites
Conclusion
Free Job Posting Sites FAQs
As a business owner, employees are your most valuable resource. Still, sourcing and recruiting top talent can be a challenging and expensive endeavor.
Though many job posting sites require a subscription to access their premium features, you can still be successful using the free versions.
If you want to extend your recruiting reach and attract more candidates, this list lays out the top five free job posting sites.
Role of Job Posting Sites in Modern Recruiting
Especially with the increase in remote work, job posting sites make it easy to identify top talent, no matter where they live.
Increasingly, recruiters are turning to social recruiting methods or using social media and other online platforms to locate candidates and connect with them about current or upcoming opportunities.
Though there is still a place for traditional methods in the recruitment arsenal, most professional connections are forged on job posting sites and recruiting platforms.
Many job posting sites require a subscription to access their advanced features, but that doesn't mean you can't be successful with the free versions!
No job posting platform is perfect, but most sites have unique strengths that may make them a good fit for some types of organizations. Since each business has its own recruiting needs, there's no one-size-fits-all approach to determining which job posting sites are most useful.
This list identifies top free job posting sites that are helpful in sourcing top talent to keep your business staffed and running smoothly.
Pros and Cons of Free Job Posting Sites
Between paying your HR staff and sourcing and screening candidates, recruiting costs can really add up, so it makes sense that many employers want to avoid unnecessary fees for job posting platforms.
However, it's helpful to understand the differences between free and paid job posting sites or access levels, as you may otherwise miss out on features that could take your recruiting efforts to the next level.
Each platform has different features included with its free version, so whether or not it works for your organization will depend on what you need to recruit successfully. Still, most free versions operate with some limitations.

Paid job posting websites often provide greater visibility and more advanced search options than free platforms.
They may have partnerships with other job boards, featured placements, or enhanced search engine optimization (SEO) to ensure your job listings are seen by a wider audience. Free platforms often have more limited visibility, resulting in fewer applicants.
Paid sites also generally attract a higher volume of applicants, but this doesn't necessarily guarantee better quality. Free platforms may yield fewer applications but could potentially provide more targeted and qualified candidates, as job seekers actively searching on those sites may have a specific interest in your industry or niche.

Free job posting websites may provide basic applicant filtering and screening options to help narrow the candidate pool, but more advanced features may be limited or available only through paid upgrades.
Also, dedicated support and customer service are typically included with paid subscriptions, while free platforms offer limited or no support, relying more on self-service resources or community forums.
Paid job posting sites may also offer extra features to enhance your recruitment efforts, such as applicant tracking systems (ATS), resume database access, email marketing tools, or analytics and reporting capabilities. They also allow you to keep posts active for longer to maximize the number of candidates who see them.
On the other hand, free platforms usually provide more basic functionalities and limit the visibility of your job description to a shorter time period. Still, if the right person sees it within that limited time period, you might already have all the talent you need.
Five Free Job Posting Sites
Let's dive into some examples of free job posting sites. Though most of these examples are free versions of platforms that also offer paid subscriptions, they can still be very helpful in taking your recruiting strategy to the next level.
1. Indeed
Indeed is one of the largest job search engines globally. It allows employers to post jobs for free and reach a vast pool of candidates. For applicants, Indeed is free, user-friendly, easily filters search results, and offers features for instantly submitting resumes to relevant opportunities.
Posting jobs is free, but you'll need a subscription to access added features such as job ad promotion and contacting passive candidates. Its high applicant traffic is highly beneficial to employers, as the more people view a job listing, the more likely there are to be desirable candidates in the applicant pool.
If you choose to pay for expanded access, Indeed also offers add-on tools such as Indeed Resume, which lets you access the contact information of resumes with the proper credentials, and the Indeed Hiring Platform, which offers screening services and tools for scheduling interviews.
A possible limitation of Indeed is that most job-seekers are entry or lower-level candidates, and you may receive applications from underqualified applicants. Therefore, Indeed may not be the best fit if your organization recruits for executive-level positions.
Even so, Indeed is our pick for the best overall job posting platform due to its free and unlimited job posting and resume search, broad reach, and numerous advanced features.
2. LinkedIn
LinkedIn is the most widely-used professional networking site, which makes it useful for making connections, learning new skills, and sourcing applicants for open positions.
Most professionals have LinkedIn profiles, allowing you to familiarize yourself with someone's professional experience before beginning a conversation with them.
Beyond their employment history, you'll be able to see if they've passed professional assessments, view their portfolio, and learn what skills or certifications they possess.
LinkedIn is also an excellent tool for spreading awareness about your employer brand. You can use a single platform to highlight your business, share industry news, recognize current employees' achievements, and showcase your company culture.
Though LinkedIn does offer some free job posting features, employers can only post one job description at a time before paying for more access. With the LinkedIn Recruiter add-on, you can access additional recruiting features like multiple job posts or job post advertising.
Unfortunately, not all roles are a great fit for the platform. Employers seeking to fill manual jobs, entry-level positions, or hospitality roles may not find the type of worker they need, as LinkedIn caters more toward "white-collar" professionals.
3. Google for Jobs
Google for Jobs is a free service that utilizes AI and machine learning to enhance the visibility of job postings in Google search results. It aggregates job postings from various websites, including company career pages and other job boards.
Though not a hands-on posting site, you can optimize a job opening on your company website to rank high in Google's search results. This can help you organically source candidates when they search the internet for opportunities relevant to their skill sets.
Google for Jobs offers a convenient way for job seekers to discover relevant job opportunities and provides U.S. employers with an affordable means to reach local candidates actively seeking employment.
Resources for adding structured data to posts are readily available, and jobs can be posted on third-party sites that are already integrated with Google, eliminating the need to modify website code.
Google Analytics also tracks clicks to your website through job search listings and links your job posts directly to your website for easy candidate access.

However, Google for Jobs does not provide a resume database for employers to access. Google for Jobs is a job search tool, not a platform, so employers are not able to upload job descriptions directly.
They also can't use a developed employer brand to attract candidates, as the results page is simple and doesn't allow social media integration or the ability to upload other images.
4. SimplyHired
SimplyHired offers free job posting services and distributes listings across its network of partner sites. SimplyHired does not charge a fee to post jobs, but they do charge to see the contact information attached to promising resumes.
Therefore, though it's ultimately not completely free, SimplyHired allows you to peruse resumes at no cost.
This platform is often most effective for hard-to-fill roles that require a high level of experience. Instead of paying per job listing only to receive lots of underqualified applications, SimplyHired allows you to pay only for accessing the candidates you believe have promise.

Additionally, recruiters can post as many jobs as they need at no cost, all of which are reposted across a variety of other job posting sites.
The downside is that the cost of contacting a promising job seeker can be high, but because you avoid sifting through underqualified resumes, you might end up saving money.
5. Wellfound
If you're looking to hire for a startup or tech-related positions, Wellfound is a great platform. Previously known as AngelList, Wellfound offers different tiers of access to its recruiting features.
With the free version, Wellfound Recruit, employers can post job listings, utilize Wellfound's applicant tracking system, and access five free technical assessments.
If you opt for access to add-on features like Recruit Pro, Curated, or Promoted Jobs, you gain advanced search and screening features and promotion tools to boost your posting's visibility.
Still, Wellfound's free version gives you enough insight into the platform to determine if it's a good fit for your company before purchasing a subscription.
Conclusion
Each job posting platform has its own unique strengths and weaknesses that can significantly impact your recruiting strategy's success.
It may require some time and experimentation to determine which platform or combination of platforms works best for your business, as every company has different needs.
The success of a job board can depend on numerous factors, such as if you're hoping to find a candidate for a remote job or a job seeker who prefers to work in person.
Still, if a free job board is successful for your business, you'll be able to reduce recruiting costs while still making connections with top talent to quickly fill any job opening that occurs.
Free Job Posting Sites FAQs
Are there any hidden costs or fees associated with free job posting sites?
Generally, the platforms mentioned earlier offer free job posting services without any hidden costs or fees. However, some sites may have optional paid features or premium services that provide additional benefits, such as increased visibility or advanced candidate filtering. It's important to review the specific terms and offerings of each platform to understand if there are any additional charges associated with certain features.
Can I post an unlimited number of jobs for free on these platforms?
Most free job posting sites allow employers to post multiple job listings at no cost. However, there may be certain limitations or restrictions on the number of job postings you can have simultaneously. It's advisable to check the terms and conditions of each platform to understand their specific policies regarding the number of free job postings allowed.
How long do job postings typically remain active on free job posting sites?
The duration of job postings on free platforms varies. Some sites may keep your job listings active for a specific period, such as 30 or 60 days, while others may keep them posted until you remove or close the position. It's essential to monitor and update your job postings regularly to ensure they remain active and relevant.
Do free job posting sites provide any candidate screening or filtering options?
A free job posting site generally offers basic candidate screening or filtering options. These features might include search filters based on location, experience level, or specific skills. However, more advanced candidate screening tools or applicant tracking systems are often available as paid options or through premium subscriptions. Review the features and capabilities of each platform to determine the level of candidate screening they provide.
Can I access a pool of candidates or resumes on free job posting sites?
Free job posting sites often provide access to a pool of candidates or resumes that have been submitted through their platform. However, the extent of access and the ability to contact or view candidates' details may vary. One job board might allow you to contact applicants, while others may require a premium subscription to access full candidate information directly. It's important to familiarize yourself with the candidate management features of each platform to understand what is available for free and what requires additional payment.