Nine Best Job Posting Sites
Written by: Talia Knowles
Talia Knowles is an avid reader, writer, and coffee enthusiast, with over five years of experience in writing and editing.
Reviewed by: Keca Ward
As a seasoned HR professional with over 20 years of experience, Keca is an expert in various aspects of Human Resources.
Updated on July 13, 2023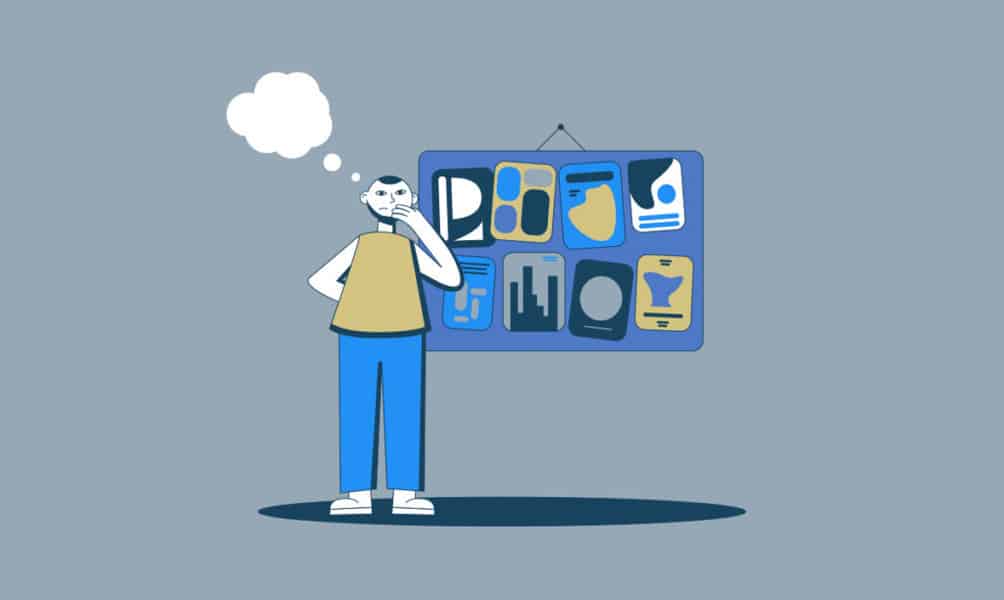 Nine Best Job Posting Sites
Role of Job Posting Sites in Modern Recruiting
Indeed
LinkedIn
Zip Recruiter
Glassdoor
Monster
Handshake
Dribble
FlexJobs
CareerBuilder
Conclusion
Job Posting Sites FAQs
Recruiting the right candidate can feel like looking for a needle in a haystack — actually, a field of haystacks. Before you can even begin sifting through applications, you'll need to identify which job search platforms are most likely to produce your ideal applicant.
With so many job posting sites on the market, this may seem like an impossible task. However, there are several elements to consider when figuring out which platforms are the best job posting sites for your business.
Some job sites may work better for your organization than others, but you can narrow your search by considering your budget, desired features, and what kind of role you're trying to fill. If you're unsure which website will meet your business's needs, you've come to the right place.
This list of job posting sites will help you determine where to post job descriptions to make lasting connections with high-quality candidates.
Role of Job Posting Sites in Modern Recruiting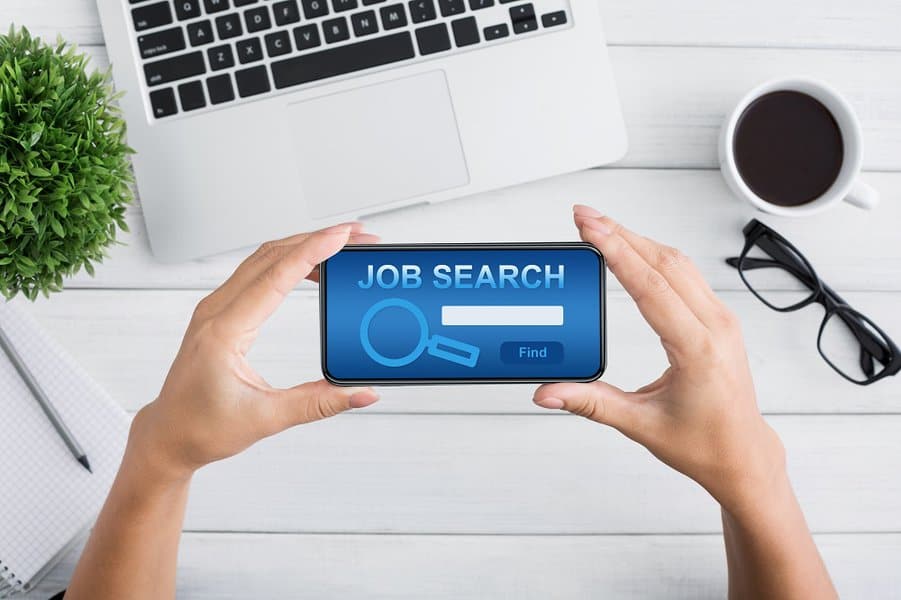 Especially with the increase in remote work, job posting sites make it easy to identify top talent, no matter where in the world they live.
Increasingly, recruiters are turning to social recruiting methods or using social media and other online platforms to locate candidates and connect with them about current or upcoming opportunities.
Though there is still a place for traditional methods in the recruitment arsenal, most professional connections are forged on job posting sites and recruiting platforms.
There are some free job posting sites, but most require a subscription to access their advanced features. Still, you won't regret the investment if they help you staff your organization with top talent.
No job posting platform is perfect, but most sites have unique strengths that may make them a good fit for some types of organizations. Since each business has its own recruiting needs, there's no one-size-fits-all approach to determining which job posting sites are most useful.
Instead, this list identifies top job posting sites that are helpful in sourcing candidates for nearly any kind of role — and a few that are more specialized to certain types of businesses.
1. Indeed
Indeed is one of the most popular job posting sites among job seekers, for a good reason! It is free to use, user-friendly, easily filters search results, and offers features for instantly submitting resumes to relevant opportunities. 
Its high applicant traffic is highly beneficial to employers, as the more people view a job listing, the more likely there are to be desirable candidates in the applicant pool. Posting jobs is free, but you'll need a subscription to access added features such as job ad promotion and contacting passive candidates.
Indeed also offers add-on tools such as Indeed Resume, which lets you access the contact information of resumes with the proper credentials, as well as the Indeed Hiring Platform, which offers screening services and tools for scheduling interviews.

Indeed also has an excellent customer service team that helps employers improve their advertisements and postings.
A possible limitation of Indeed is that most job-seekers are entry or lower-level candidates, and you may receive applications from underqualified applicants. Therefore, Indeed may not be the best fit if your organization recruits for executive-level positions.
Even so, Indeed is our pick for the best overall job posting platform due to its free and unlimited job posting and resume search, broad reach, and numerous advanced features.
2. LinkedIn
LinkedIn leads the pack of professional networking sites, which makes it useful for making connections, learning new skills, and sourcing applicants for open positions. 
Most professionals have LinkedIn profiles, allowing you to familiarize yourself with someone's professional experience before beginning a conversation with them.
Beyond their employment history, you'll be able to see if they've passed professional assessments, view their portfolio, and learn what skills or certifications they possess.
LinkedIn is also an excellent tool for spreading awareness about your employer brand. You can use a single platform to highlight your business, share industry news, recognize current employees' achievements, and recruit a fresh batch of talented applicants.
Though LinkedIn offers some free job posting features, employers can only post one job description at a time before paying for more access. You may want to pay for LinkedIn Recruiter, which grants access to additional recruiting features like multiple job posts or job post advertising.
With the promotion feature, each job posted on LinkedIn can cost from $5 to $100 per day. The LinkedIn support team offers helpful feedback on how much you should spend on advertising depending on your goals, which helps employers budget according to their advertising and hiring needs.
Unfortunately, not all roles are a great fit for the platform. Employers seeking to fill manual jobs, entry-level positions, or hospitality roles may not find the type of worker they need, as LinkedIn caters more toward "white-collar" professionals.
3. Zip Recruiter
If reaching a wide audience is your top priority, Zip Recruiter is a great option. This platform can automatically share posts to over 100 other job boards, ensuring the largest possible audience sees them. 
To protect your post from getting lost in the shuffle, Zip Recruiter uses an AI smart matching algorithm to ensure candidates with the appropriate qualifications see your posting.

This also benefits job seekers, as they can adjust their filters to view only opportunities in their desired field or geographic area.
As the name suggests, Zip Recruiter also helps reduce the time to hire, or the amount of time it takes to fill an open position. Its ability to reach a wide audience and its easy-to-use filter features can speed up the hiring process by cutting down on time spent sourcing candidates.
Zip Recruiter also offers applicant tracking services that make it easy to rank candidates and send automated emails to update them on the status of their applications. You can even add personalized screening questions to help filter out underqualified candidates.
If you receive a lot of applications, Zip Recruiter offers a resume search tool that allows you to find resumes that contain a specific job title or location or were submitted around a particular date.
With plans starting around $250 monthly, Zip Recruiter may not be the best choice for smaller businesses. However, if you need to advertise a role, screen hundreds of resumes, and make a great choice as fast as possible, Zip Recruiter may be a perfect fit.
4. Glassdoor
Glassdoor partners with Indeed to reach a joint pool of 80% of all online job seekers across various industries and levels of education and experience. 
Glassdoor's strength lies in its transparency, for better or for worse. This job posting site offers a unique opportunity for job-seekers to read anonymous reviews from a company's employees and gain insight into the culture, work-life balance, salary, and more.
So what does this mean for employers? Glassdoor's review capabilities can make your talent search easier if previous employees have good things to say or more difficult if bad reviews scare off prospective candidates.
Beyond direct employee feedback, Glassdoor also offers tools to monitor brand analytics and reporting that help employers improve the applicant experience.
Of course, anonymous reviews should always be taken with a grain of salt, as disgruntled employees may use Glassdoor to vent frustrations rather than objective truths about their experience.
On the other hand, positive reviews can go a long way in influencing hesitant candidates to apply. Ultimately, Glassdoor is a good option for companies seeking to highlight an excellent employee experience.
5. Monster
Monster has been around since 1994 and has established itself as one of the top job posting sites available. This platform can help source candidates for positions across various industries and makes finding freelance, contract, and part-time workers easy. 
Monster offers advanced search features and allows job seekers to request email alerts to be matched with opportunities based on their Job Fit Scoring metric. Employers can also use this information to see how candidates rank against a position's requirements.
Monster offers three membership tiers ranging from $12/day to $650/month. However, even the Premium tier only allows five job postings at a time, so Monster may not be the best fit for large companies looking to expand rapidly.
Finally, depending on which posting option you purchase, Monster will automatically refresh job advertisements every two weeks to ensure their maximum effectiveness.
6. Handshake
Handshake was launched in 2014 as a job-posting platform catered specifically to college students. In the past, many universities had their own career network but Handshake changed the game by unifying over 800 educational institutions into one professional network — and it's still growing. 
Previously, if a recruiter wanted to post a job listing on a college's website, they had to create a unique username and password for that specific college. These inefficient steps had to be repeated for every school they visited, discouraging recruiters from expanding their reach to more schools.
Handshake revolutionized college recruiting by creating a professional network where top employers can easily recruit students. This benefits students and their schools, as professional networking can open up a world of opportunities for students and simultaneously improve branding for their educational institutions.

Recently, Handshake expanded its access to anyone with a student email address, though universities that pay for partnerships can organize career fairs and track student successes.
For employers, Handshake offers several clear benefits. If you're looking to start an internship program or fill entry-level positions, recruiting students straight from college provides an opportunity to train the next generation of talent.
Posting jobs on Handshake is free, but a subscription is necessary to access analytics and employer branding features. Handshake may not be useful for recruiters who need to fill mid-level positions, executive roles, or any other jobs that require a high degree of specialized knowledge.
Instead, Handshake is most useful for building connections with up-and-coming talent and filling entry-level positions with candidates who will grow with your company.
7. Dribble
Dribble is a job posting platform catered to graphic designers. The specificity of this platform makes it easy to find applicants for artistic work and gives artists and designers the capability to filter opportunities by specific keywords, locations, or freelance/contract work. 
The downside of Dribble is that it's fairly expensive compared to alternatives. The site charges about $300 per month to post jobs and an additional $300 to be able to search for designers (though they do offer a discounted quarterly subscription).
Though Dribble doesn't offer applicant tracking tools, it does provide access to a large talent pool of international designers. It may not be the most comprehensive job posting platform, but if you need to hire high-quality designers, Dribble is the place to be.
8. FlexJobs
FlexJobs is a recruiting haven for remote, part-time, and flexible full-time positions. A huge benefit of FlexJobs is that they vet all job postings, giving applicants peace of mind that each opportunity they pursue is legitimate. 
FlexJobs posts roles in various industries, including accounting, administration, fashion, web development, and more. Though there is a cost for subscription, applicants do not pay a fee for successfully connecting with an employer, making them more likely to see postings on FlexJobs than on alternative websites.
An Annual account costs about $3,000 yearly, but the platform offers some free preview features so you can get a feel for the website before committing.
They also offer several features to increase the visibility of job postings, such as social media promotions, virtual job fairs, and premium placement options so that your posting is always the first thing job seekers see.
FlexJobs charges both employers and job-seekers for access, which may limit options for both parties. However, its specific focus on flexible working opportunities makes FlexJobs a solid option for some recruiting needs.
9. CareerBuilder
CareerBuilder is an excellent choice for companies with a high level of hiring needs, including those hiring in multiple sectors or locations. The platform caters to a college-educated audience, making it ideal for sourcing applicants for specialized or skilled roles. 
CareerBuilder offers personalized job alert emails and an AI feature that matches job postings to qualified candidates. Other notable features include background checks, international compatibility, and a place to store important documents.
The platform is on the more expensive side of this list, with subscriptions beginning at $350 per month. Though it does not have unlimited resume views or options to promote job postings, CareerBuilder is a top option for finding candidates with college degrees.
CareerBuilder tends to bring in more qualified candidates than other job posting websites, allowing you to filter high-quality results even further by identifying necessary keywords or geographic areas.
Talent Gather is an add-on feature that enables you to take pictures of resumes you receive at recruiting events and easily digitize their data. This allows you to add it to your database of potential candidates to be easily accessed when needed.
It is also ideal if you need to post positions for multiple company profiles, such as different divisions of one parent company. This feature makes it easy to explain the various benefits of each position or division, such as working in the HR department versus product design.
If you need to recruit for a position that requires a particularly unique set of skills, CareerBuilder will share job posts to niche websites like Oil and Gas JobSearch and even international job search websites.
With excellent mobile accessibility, applicants can use the CareerBuilder app to take any necessary next steps, like signing documents, on their mobile phones.

You can easily request background checks or drug screenings with CareerBuilder's Employment Screening Feature and monitor their status through the app.
CareerBuilder also has a document library feature, allowing you to create or upload important documents such as tax forms, offer letters, or employee information and share them with candidates.
Overall, CareerBuilder's best feature is its applicant-tracking capabilities. If you purchase this add-on, the platform makes it easy to email applicants for interviews, ask for more information, or update them on their application status.
Conclusion
Each job posting site presents unique strengths (and weaknesses) that can significantly impact the success of your recruiting strategy. Each business has different needs, so it may take some time and experimentation to determine which platform or combination of platforms will work best for your business.
Though managing multiple social recruiting sites can feel overwhelming, recruiting and hiring software makes managing multiple accounts easy and ensures content is optimized for each platform.
Recruiting and hiring software can also help your business grow a pool of potential candidates by generating postings on multiple platforms and offering online applications and resume submissions.
You can even set mandatory minimum experience requirements to weed out unqualified applicants before your team spends time looking over their applications.
Other benefits of this software include applicant tracking and screening, automatic candidate sorting, and assistance with scheduling interviews. Recruiting and hiring software often also includes video interviewing capabilities, chatbot features, and candidate relationship marketing.
Best of all, this software offers tools for internal review so you can easily track what is working in your recruitment process and what could use some attention. Still, having a general idea of how different job boards function can give you a headstart in figuring out which ones will best help your organization grow.
For general recruiting needs, Indeed is your best bet in terms of its reach and budget-friendliness. LinkedIn's networking capabilities will build your applicant pool, Zip Recruiter is great for filling roles quickly, and GlassDoor gives job seekers valuable insight into your company culture.
Monster's extensive reach, advanced search capabilities, and resume database make it a unique and powerful platform for employers looking to create job posts and connect with qualified candidates.
Handshake's strength lies in its focus on college students and integration with university career centers, while Dribbble's portfolio showcase, remote work opportunities, and design-focused features answer a specific recruiting need.
In an always-adapting workplace, FlexJobs cultivates flexible work options, a scam-free guarantee, and personalized job recommendations to connect workers with employees who share their values.
Finally, CareerBuilder offers an extensive reach and a top-notch applicant tracking system for filling more senior positions. Of course, there are countless other job posting sites out there that may bring unique strengths to your recruiting strategy. Still, no matter your recruiting needs, the eight platforms outlined in this article are a great place to start.
Remember, recruiting is an essential part of maintaining a successful business, as new hires will impact company culture, growth, and productivity. Even if it takes some trial and error to determine your ideal online recruiting strategy, rest assured that it will pay off in the end.
Job Posting Sites FAQs
Can I share a job post for free?
Yes, some job posting sites offer free job postings, but they may have limitations on the number of job postings or the duration of the job posting. Check the terms and conditions of each job posting site to understand their pricing and limitations before signing up for a membership. 
What makes a job post effective?
An effective job posting usually contains a clear and concise job title and a description of its key responsibilities and requirements. You'll also want to include key selling points, such as company culture, benefits, and growth opportunities. Providing salary information can also save time for candidates and employers by ensuring their expectations are aligned. Finally, compelling job descriptions include a call to action that inspires candidates to take the next step in the hiring process. 
Should employers post on multiple job posting sites?
Posting job openings on multiple job posting sites can increase the visibility of postings and attract a larger pool of qualified candidates. Many applicants only frequently check a few platforms, so being absent on those platforms could cause you to miss out on qualified candidates. 
If you're unsure which platforms to focus on, posting on multiple job sites can be useful in comparing their performance and evaluating which sites generate the most interest and engagement from potential candidates. This can help you refine your recruitment strategy and focus on the best job posting sites that will be most effective for your hiring needs.
Are there downsides to posting on multiple job boards?
Posting on multiple job boards can result in a higher volume of applications, which can be time-consuming to manage. Even if you receive more qualified applicants, the process may spin out of control if you're not prepared to manage them. Also, most platforms are not free, so it can also get expensive to maintain a presence on multiple sites.