How To Hire Remote Employees
Written by: Talia Knowles
Talia Knowles is an avid reader, writer, and coffee enthusiast, with over five years of experience in writing and editing.
Reviewed by: Keca Ward
As a seasoned HR professional with over 20 years of experience, Keca is an expert in various aspects of Human Resources.
Updated on July 13, 2023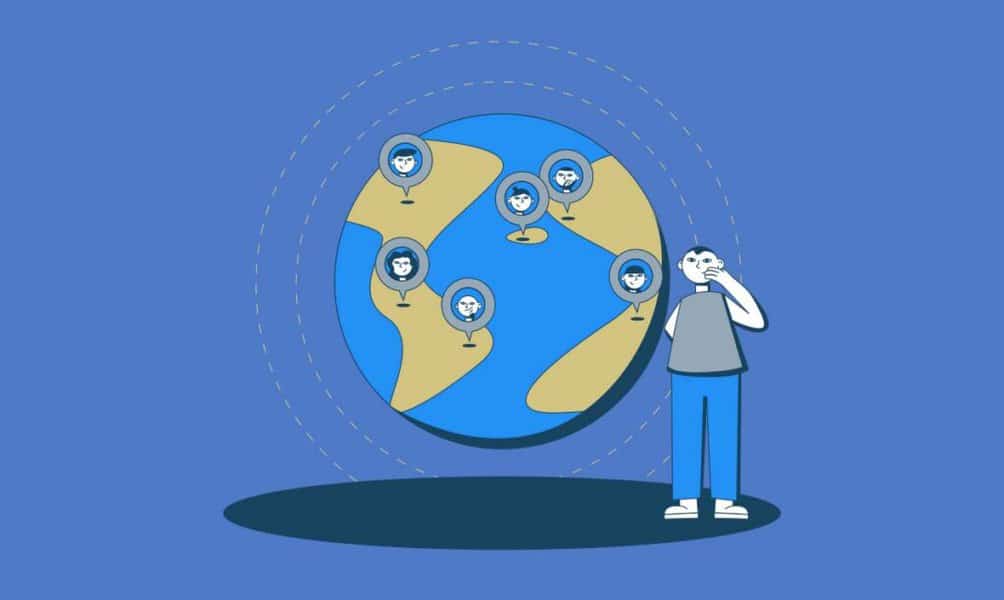 How To Hire Remote Employees
The Rise of Remote Work
How To Hire Remote Employees
Conclusion
FAQs
Even if you've mastered your in-office hiring process, pivoting to hiring remote employees may present a bit of a learning curve. The strategies that work for in-person hiring are still important, but they may need a bit of adjustment for remote employees.
For example, negotiating the conditions of a job offer will look different over email than sitting across a desk, but the same fundamental principles apply. Still, without the opportunity to chat over coffee or shake hands, it's beneficial to go the extra mile when hiring remote employees.
If you're feeling stuck when it comes to remote hiring, read on for guidance on how to ace your remote hiring process.
The Rise of Remote Work
Though some companies have utilized remote working for years, the Covid pandemic forced a large majority of organizations to go remote without much forethought or preparation. Despite the challenges that arose, this pivot to remote working also revealed several benefits.
Some companies found that they could significantly reduce operating costs by allowing employees to work from home as they no longer needed to rent and maintain office space. Others noticed less absenteeism when employees were no longer required to commute.
Remote work also benefited recruiting, as companies could suddenly hire candidates from around the world rather than just their immediate geographic location. Still, recruiting remote employees involves slightly different strategies than traditional recruiting methods.
If you're interested in learning how to hire remote employees, this guide will provide all the information you need to begin recruiting talented remote employees.
Virtual Recruiting
Virtual recruiting may seem less exciting than meeting people in the real world, but hiring remote employees can be extremely rewarding. For example, recruiters can identify talent without geography restrictions, which ultimately allows for a more diverse team and brings a fresh new perspective to the company culture.
Proactive recruiting is the process of building relationships with candidates, whether or not they're being considered for a specific role. Ensuring that your organization has a talent pipeline it can utilize in case of a vacancy will help speed the hiring process, benefitting the entire organization.
Because of their convenience, you may also notice increased turnout at virtual events. Finally, virtual recruiting is much more cost-effective than in-person events! Because they are less expensive, you can organize many more events with little financial risk.
Research suggests that 73% of those under 35 found their latest job through social media, and 57% of job seekers utilized social media in their job search. Social media is now a mandatory tool to remain competitive, so it's beneficial to stay up-to-date on various trends and platforms.
Social recruiting offers many advantages beyond merely identifying candidates. It allows recruiters to engage in relaxed conversations with potential candidates and establish a comfortable atmosphere for job-related discussions.
Recruiters can initiate contact, connect, answer questions, and gauge candidates' suitability before scheduling an interview using public social media interactions and direct messages.
Additionally, social recruiting widens a company's reach exponentially by connecting them with professionals across different locations and industries. It allows recruiters to target specific groups and individuals, monitor engagement, and entice talent by creating an appealing brand.
How To Hire Remote Employees
Not all remote employees will necessarily be recruited entirely remotely, but the likelihood is high. In fact, many job-seekers prefer remote recruiting and hiring processes, as they allow for more flexibility and can be less stressful.
So what are the steps for hiring remote employees? You may find them very similar to hiring for in-person roles, but there are a few key differences.
1. Identify a Need
Whether you're filling a newly vacant role or expanding your team, begin by conceptualizing the position and its responsibilities. Think about what skills or experience will be required, and write a job description that is clear, concise, and outlines the profile of a promising candidate.
Though clear expectations and requirements can reduce the number of underqualified applications you receive, be careful not to be overly restrictive. Sometimes, great candidates won't check every box in the job description but would still make an excellent asset.
2. Source Candidates
Now that you've created a job description, it's time to share it to relevant platforms. Many recruiters use LinkedIn, Indeed, or other social media platforms like Facebook or Instagram to share job descriptions with potential candidates and make it easy for them to apply.
Sometimes, a passive candidate is the most desirable option. A passive candidate is someone who is not actively looking for a job but may be interested in a new opportunity if one is presented to them.
In these cases, recruiters will spend time reaching out to passive candidates, making connections, and trying to persuade them to pursue a new opportunity.
Because there are so many job posting sites, it can be challenging to determine which one will yield the best applicant pool. Therefore, it's smart to have solid recruiting metrics in place to track your job boards and social media platforms.
Role of Job Posting Sites in Modern Recruiting
Especially with the increase in remote work, job boards make it easy to identify top talent, no matter where they live.
There are free job boards, but most require a subscription to access their advanced features. Still, you won't regret the investment if they help you staff your organization with top talent.
No job posting platform is perfect, but most sites have unique strengths that may make them a good fit for some types of organizations. Since each business has its own recruiting needs, there's no one-size-fits-all approach to determining which job posting sites are most useful.
How To Attract Remote Workers
Beyond posting on job boards, investing in your company brand is an effective way to attract the kinds of candidates you're looking for.
Highly motivated candidates often seek growth opportunities and generous compensation and benefits for both in-office and remote roles.
Just as hiring remotely grants access to a larger candidate pool, working remotely will also offer job-seekers a much wider range of options. Stay competitive with high compensation and a company culture that values its employees.
Many remote workers also prioritize flexibility and work-life balance, so emphasize these qualities on your company website. Allowing employees to choose their own schedules will make them feel empowered and will often grow their loyalty to your organization.
3. Screen and Evaluate Candidates
Once you have advertised the job opening and recruited potential candidates, the next step is to evaluate the candidates. The screening process involves reviewing resumes and assessing applicants' qualifications and compatibility with the position.
It may be beneficial to utilize pre-screening tools such as written or video questionnaires to filter out unsuitable candidates before scheduling interviews, saving time and effort.
Employing an applicant tracking system (ATS) to automate parts of the screening process can also help recruiters save time and focus on thoroughly vetting promising candidates.
However, it's crucial to take your time with the screening process to ensure that only the most qualified applicants are selected for interviews.
4. Interviews
Arranging interviews with suitable candidates can be a time-consuming task. Especially if they are currently employed elsewhere, finding a convenient time to meet, whether virtually or in person, can be challenging.
Fortunately, interview scheduling software can streamline the scheduling process and send reminders to interviewers and interviewees regarding their upcoming meetings.
Some ATS software already integrates these features, eliminating the need for an additional subscription.
To ensure a fair selection process, recruiters typically wait until all initial interviews are completed before making any decisions about who moves on to the next round of hiring.
Therefore, even if some candidates interview early on, they may not receive feedback for several weeks until all other applicants have been assessed.
What To Look For in Remote Employees
Before you begin the search, you probably know what qualities and experiences you seek in a candidate. However, just because someone is a good fit for a role doesn't necessarily mean they'll be a good fit for remote work.
You want to ensure both your organization and the candidate are satisfied with the working arrangement, so there are a few qualities to look for when hiring for a remote role.
Ask candidates if they have previous experience working remotely, as this can often indicate that they're used to independent work and accountability. Even if they've never worked remotely before, ask questions about their approach to work, how they stay on task, and what motivates them.
These questions often indicate if candidates have the necessary attributes to succeed in a remote role.
Look for someone with good time management and organizational skills, as both are necessary for productivity outside of a traditional office environment. In addition, you'll need someone who is a self-starter and doesn't mind working alone but has excellent communication skills and will check in frequently with colleagues and managers.
5. Make An Offer
Once you or your hiring team has made a selection, draft a detailed job offer that outlines compensation, benefits, and other important details.
Even though you won't meet with them face-to-face, try to inform the candidate they've been selected over the phone or via video call. This makes the announcement more personal and allows the candidate to share in the organization's excitement about making an excellent choice.
You can also use this time to share the reasons behind the hiring decision, such as what makes them a good fit and what skill you're looking forward to seeing in action.
If necessary, this stage also involves negotiating terms with the candidate. There are pros and cons to negotiating over email versus on a call, but ensure your hiring team is equipped with the information they need to negotiate in the company's best interest.
If the candidate does not accept the offer immediately, be ready with a deadline for when you'll need them to make a decision.
6. Onboarding and Managing Remote Employees
Onboarding new employees is a critical aspect of the employee experience, whether conducted in the office or remotely.
In remote onboarding, all communication between managers and employees is conducted remotely, which makes it imperative to start out on the right foot. Creating a smooth remote onboarding process will ultimately lead to high employee engagement and job satisfaction and set new hires up with the tools they need to succeed.
It's advisable to have all new hires fully prepared before their first day to ensure a distraction-free and confident learning process.
Once a candidate has accepted a job offer, ensure they have the necessary equipment and software to succeed on their first day. To ensure remote employees can perform their jobs efficiently, it's essential to equip them with the necessary hardware, software, and equipment.
Depending on your organization's specific requirements, this may involve shipping company laptops, providing access to cloud-based tools, and configuring any specialized software or applications needed for their work.
Especially for remote employees, creating a smooth and comprehensive onboarding plan is essential to employee retention. This includes introductions to the team, company culture, workflows, communication channels, and expectations.
It is also vital to provide ongoing support and feedback to ensure remote employees stay engaged and productive.
Conclusion
Remote hiring can be a highly effective way to build a talented and diverse team. Following a well-structured hiring process can increase your chances of finding the right remote employees for your organization.
As your company embraces hiring remote workers, you can take inspiration from the productivity advantages it offers.
Remote working offers several benefits to both employers and employees. For employers, remote working can reduce overhead costs, increase productivity, and provide access to a larger talent pool.
Simultaneously, remote working offers employees increased flexibility and work-life balance. Without the need to commute, employees can save time and money and often reduce their levels of stress.
Remote work also provides the freedom to work from anywhere, which can be especially beneficial for those with family or personal commitments. Additionally, remote working can offer opportunities for increased autonomy, allowing employees to manage their time and workloads in a way that suits them best.
By re-evaluating your recruitment strategy and prioritizing remote workers, you can anticipate a positive impact on your company's profitability. Additionally, you can look forward to a happier and more prosperous future workforce.
Overall, remote work provides numerous benefits for employers and employees, making it an increasingly popular option for modern workplaces.
FAQs
What are the benefits of hiring remote employees?
Hiring remote employees offers several benefits, including increased productivity, reduced overhead costs, access to a larger pool of talent, and the ability to provide flexible working arrangements. As these qualities are very popular with many candidates, offering remote work can help your organization attract top talent.
How can I ensure that remote employees are productive?
There are many tools that help employers monitor remote employee performance. It's important to provide employees with the tools and resources they need to succeed, establish clear communication channels, and set expectations for performance and deliverables. Though there are software systems that encourage employees to stay on task, it's also beneficial to trust them to manage their time effectively.
How can I effectively communicate with remote employees?
To communicate effectively with remote employees, use tools such as video conferencing, instant messaging, and project management software. Establishing regular check-ins and setting clear expectations for response times will help employees get on the same page and improve communication and collaboration across the board.
How can remote employees be onboarded efficiently?
Clear and constant communication is the most important aspect of an effective remote onboarding experience. Establishing clear training protocols and facilitating social interactions can also improve the experience, but prioritize a standard of open communication and welcome any and all questions or feedback new hires may have. This will help them feel valued and supported during their onboarding process and can even speed up the rate of their learning and general acclimating.
How can organizations streamline the hiring process?
Organizations can streamline the hiring process by optimizing job descriptions, leveraging technology for initial screenings and interviews, implementing pre-employment assessments, creating a standardized process, and communicating regularly with candidates throughout the process. Additionally, involving key stakeholders and decision-makers in the process and ensuring their availability can expedite decision-making.
What are some potential challenges of virtual recruiting?
Some potential challenges of virtual recruiting include the need for strong internet connectivity, the potential for technical glitches or difficulties, the potential for lack of engagement or interaction with attendees, and the need for effective follow-up and communication with attendees after the event.