6 Best Nanny Payroll Services
Written by: Natalie Fell
Natalie is a writer with experience in operations, HR, and training & development within the software, healthcare, and financial services sectors.
Reviewed by: Daniel Eisner
Daniel Eisner is a payroll specialist with over a decade of practical experience in senior accounting positions.
Updated on July 14, 2023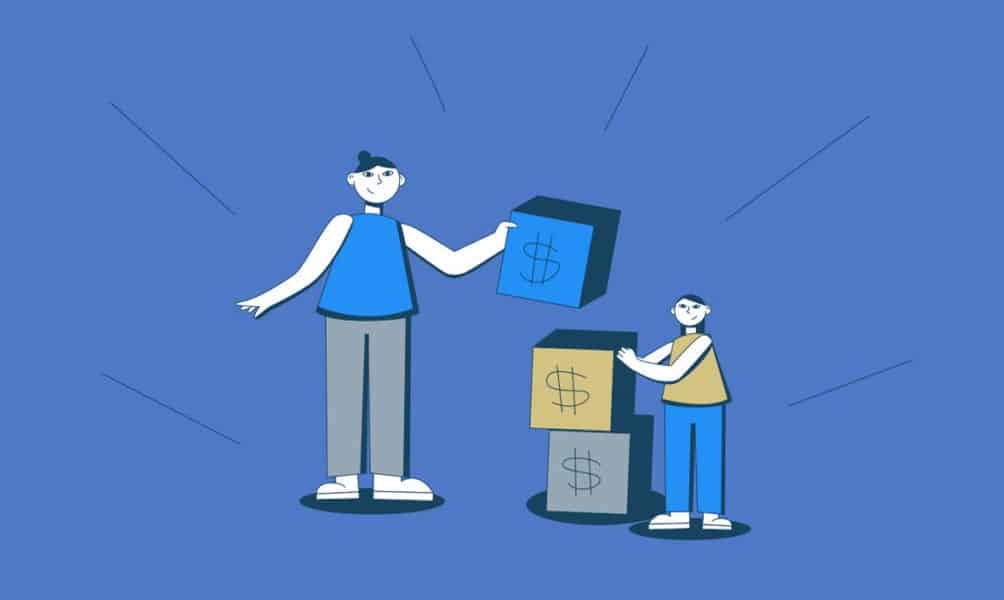 6 Best Nanny Payroll Services
SurePayroll
Savvy Nanny Payroll
HomePay
Payroll by Wave
Poppins Payroll
NannyChex
What to Look for When Choosing a Nanny Payroll Service
If you're hiring a nanny, getting them paid could be one of your first hurdles. Appropriate handling of payroll is often quite complex and time-consuming, even with a single employee, which is why many employers turn to a professional payroll service.
Payroll providers can handle the entire payroll process for you, making it nearly seamless and automated. But with so many household staff payroll services in the market, how do you know which is best? And which is right for you?
This review takes a closer look — putting ourselves in the shoes of a nanny employer — to help you determine which is the right payroll service for your household.
Best Nanny Payroll Services
1. SurePayroll
SurePayroll, a subsidiary of leading payroll provider Paychex, is widely seen as Paychex' more affordable option. One thing that differentiates SurePayroll is their no tax penalty guarantee. The company will calculate, file, and pay your withholding and payroll taxes. If there's any error, Sure will correct it and pay the penalties for you. For a business owner, that's peace of mind.
Pricing and features
The Full Service nanny payroll plan, at $29.99 per month plus $5 per month per employee, will save you the hassle of calculating, withholding and filing federal, state, and local taxes, as well as your year-end payroll tax filing.
The plan provides access to SurePayroll's HR advisor service, which includes labor law posters, how-to guides, and business forms. The plan is priced well and takes many payroll and tax tasks off your plate.
Pros and Cons
Pros
Reasonably priced compared to competition
Offers a no tax penalty guarantee
Very user-friendly interface
Cons
Fewer HR tools than competitors
Poor customer support
Our Verdict
Overall, our SurePayroll experience was relatively pleasant. The site is easy to use, information is readily available, and sign up is fast. Customer service is a bit weak, with no email support, though chat and phone support are solid.
SurePayroll offers an outstanding value compared to the competition, which makes it hard to beat. The mostly negative customer reviews are concerning, but even so, we confidently recommend SurePayroll to nanny employers.
2. Savvy Nanny Payroll
Savvy Nanny Payroll is a full-service payroll company for all household employees. They calculate payroll withholdings and handle your tax filings. The company differentiates itself with customer service, offering full customer support six days a week.
Pricing and features
Savvy Nanny Payroll has one plan that handles all your household employees. The cost is $40 per month, and when your end of year taxes are filed, there is an additional $50 fee.
The plan covers all your regular payroll runs, and they handle all your tax filings and payments. You also have the option of paying by direct deposit or paper check, and have access to full customer support.
Pros and Cons
Pros
Excellent customer service

One fee covers all household employees

Good site usability
Cons
A bit pricier than some competitors

No mobile app

Poor customer rating
Our Verdict
Overall, our experience with Savvy Nanny Payroll was positive. Their customer service is excellent, and their site is very user-friendly.
Their BBB rating is concerning, although there are very few reviews and complaints, which we take to mean that negative customer experiences are rare.
Based on our experience, if you're looking for great customer service and a site that's easy to use, we confidently recommend Savvy Nanny Payroll.
3. HomePay
HomePay is part of Care.com, a well known caregiver placement and finder site. HomePay is one of the more comprehensive nanny payroll services, although they are a bit expensive. In addition to payroll and tax filings, they will also offer support if you are ever audited by the IRS.
Pricing and features
HomePay offers one plan that's $75 per month and covers payroll for all your household employees. They offer direct deposit, and you can manage your payroll from any device. They will track PTO and other reimbursements as well.
They will also set up your federal and state tax accounts, and handle all your tax calculations and filings, with the exception of year end taxes, for which they charge an additional $100 fee.
They also provide onboarding services for your employees and handle new hire reporting.
Pros and Cons
Pros
Comprehensive suite of services
Good mobile app
Site is user-friendly
Cons
Additional fee for year end tax filing
Expensive compared to competitors
No paper check option
Our Verdict
Our experience with HomePay was pleasant. Their site is user-friendly and information is easy to find. They have the advantage of being a part of Care.com, a well-known company.
HomePay is a bit expensive, but assuming you're willing to pay more to get more, we confidently recommend HomePay.
4. Payroll by Wave
Wave Payroll, one of several financial solutions from Wave Financial Inc., promises "payroll that pays off" and "an effortless way to pay employees, contractors, and yourself". Wave also promises no hidden fees, that you can run payroll in minutes, and a 100% payroll accuracy guarantee.
Wave Payroll services enable employers to pay contractors and employees, generate W2 and 1099 forms, pay and file state and federal payroll taxes, and much more. With an easy to use website, sign-up is simple and straightforward, and you can get started right away for free.
Pricing and features
Wave offers one payroll solution with two pricing tiers, depending on which state you're in. For what are considered "tax service states", the base rate for payroll services is $35 per month plus $6 for each employee or contractor on your payroll.
In what are considered "self-service states", the base monthly rate for payroll services is $25 per month plus $6 for each of your employees or contractors.
The base rate is higher in tax service states (Arizona, California, Florida, Georgia, Illinois, Indiana, Minnesota, New York, North Carolina, Tennessee, Texas, Virginia, Washington and Wisconsin) because Wave provides automatic tax payment transfers in these states.
Wave will also file the necessary paperwork with your state tax office and the IRS in these states. The remaining 36 states are considered self service states, and Wave Payroll does not make tax payments or filings for businesses operating there.
Wave Payroll also offers a 30-day free trial. The following benefits are included in both tiers:
Make payments, record accounting entries, and file tax documents for independent contractors.
Pay employees with one click
Breakdown of payroll expenses by employee, expense type, and more
Online access to pay stubs, banking info and tax forms for employees
Updated to help incorporate government relief programs and legal changes
Generate W2 and 1099 forms
Track leave time and accruals to process payroll
Integration with Wave's Accounting, Invoicing, and Payments solutions
Priority connection to Wave's customer support team via live chat Monday-Friday
Email support
Pros and Cons
Pros
User-friendly website
Affordable pricing structure
Easy sign-up process
30-day free trial
Cons
Only one payroll plan
HR support excluded from service plans
Lack of features
Customer reviews mention issues with tax filing
Our Verdict
Overall, we were impressed with Wave's online experience, as signing up was extremely easy and straightforward. The ability to sign up fast and use some of the services for free was an added perk, and the tax filing features are a plus for household employers who wish to outsource that portion of their payroll.
Still, the reviews highlighting poor customer service and payroll tax mistakes are troubling. Although Wave Payroll is one of the more affordable solutions, it seems to come at the expense of customer support.
If you have just a few household employees and a limited budget, Wave might be a good fit.
5. Poppins Payroll
Poppins Payroll is a payroll service specifically designed for household employees. They offer basic payroll services as well as tax filings for a flat monthly fee. They advertise themselves as "Sensibly priced. Superbly professional." They have excellent customer reviews on the BBB website.
Pricing and features
Poppins Payroll has one plan that comes at a flat fee of $45 per month. They offer full-service payroll, direct deposit, and tax calculations, filings, and payments. They guarantee tax filing accuracy.
They also offer PTO and sick leave tracking.
Pros and Cons
Pros
Flat monthly fee for all household employees
Excellent customer support
Site is user-friendly
Cons
No mobile app
No additional HR services
Not available in all states
Our Verdict
Our experience with Poppins Payroll was pleasant overall. Information was readily available on their site. Their price is also very straightforward and reasonable. They also have more positive reviews than most competitors, so clearly, most customers are happy with their services.
Based on our research and experience, we confidently recommend Poppins Payroll.
6. NannyChex
NannyChex recently became a part of SurePayroll, a subsidiary of the well-known Paychex. They can handle all of your payroll and tax filing needs.
NannyChex is a little different than other services, in that they charge per check and per tax filing, which can add up, even if you have only one household employee.
Pricing and features
NannyChex has two plans. One is for tax filings only, and one is full-service and includes both payroll and tax filings and payments.
With the Taxes Only plan, you're charged $125 for each quarterly tax filing and $195 for each end of year tax filing. They do your tax account setups and obtain your EIN for you. They also handle your new hire reporting.
NannyChex also handles workers' compensation audits, employment verifications, and unemployment Insurance claims.
With their Full-Service plan, they will handle payroll and tax filings, and you'll have access to a dedicated specialist. You'll be charged $6.25 each for weekly paychecks, or $12.50 each for bi-weekly, semi-monthly, or monthly paychecks. Quarterly tax filings are $80 and year-end tax filing costs $150.
Pros and Cons
Pros
Tax account setup and obtaining an EIN is handled
Some additional services that competitors don't offer
Access to a dedicated specialist
Cons
Per transaction fees can add up
No mobile app
Our Verdict
Overall, our experience with the NannyChex site was good, though we're not a fan of their pricing structure, as it can get expensive. They do, however, offer a few more services than some competitors.
Their customer support is good, though there is no chat support. Customer satisfaction is hard to judge since there are few customer reviews.
Overall, based on our experience, if you're not budget conscious, NannyChex is a good option for your nanny payroll needs.
What to Look for When Choosing a Nanny Payroll Service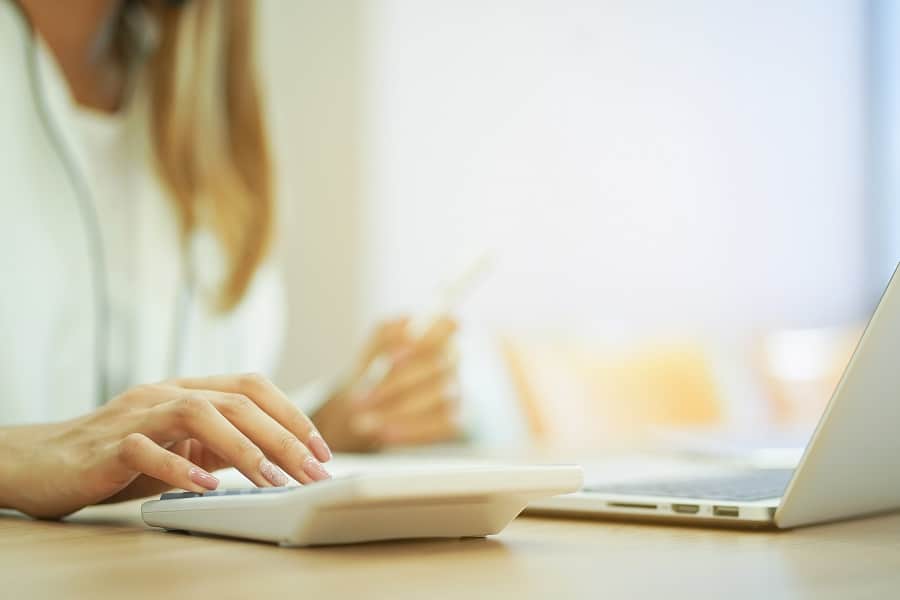 With so many payroll services to choose from, it can be difficult to decide which is best for you. There are three essential elements that can help you make your decision.
Features

Each service comes with a variety of features, and their plans are all designed differently. 
You may need some features but not others, so it's important to choose the service that offers just what you want. If it's important to you to have HR services, you'll want a service that offers that feature. But if your business doesn't need health insurance administration, on the other hand, you don't want to end up paying extra for it.
Choose a service that has everything you need to make handling your household payroll as easy as possible.
Pricing
Plans with more features tend to be more costly, so you'll probably want to stick with the tier that meets your needs. You'll also want great customer service, so if you're considering the cheapest service, check the reviews to see how its customers feel about it.
Customer Service and Reviews
A good way to learn about the quality of anything you're buying is to check out what users say about it. When we review services we look at Better Business Bureau** ratings and reviews, as well as TrustPilot reviews. It's wise to look at both positive and negative reviews to find out what people love about the service, and about issues customers have encountered.
Remember that fake reviews are common.