Talent Marketing Tips
Written by: Talia Knowles
Talia Knowles is an avid reader, writer, and coffee enthusiast, with over five years of experience in writing and editing.
Reviewed by: Keca Ward
As a seasoned HR professional with over 20 years of experience, Keca is an expert in various aspects of Human Resources.
Updated on July 13, 2023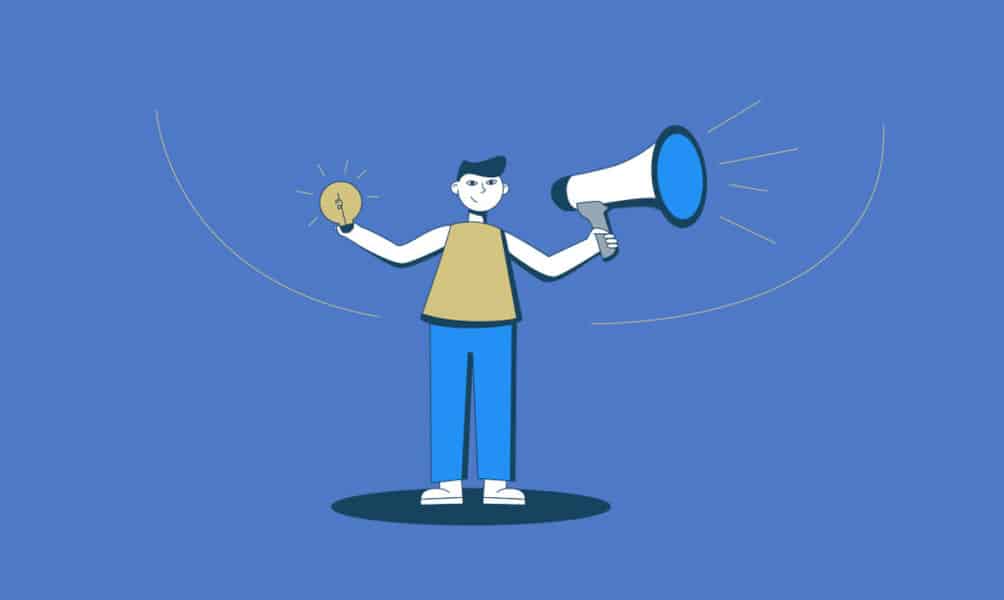 Talent Marketing Tips
What is Talent Marketing?
Why is Talent Marketing Important for Employers?
Talent Marketing Strategies
Which Social Media Platform is Best for My Business?
Conclusion
Social media platforms like Facebook, Twitter, and Instagram have in recent years emerged as primary forms of everyday communication, allowing friends and family to share cute cat photos, organize a reunion, and increasingly, find a job.
As digital generations come to dominate the 21st-century workforce, employers would be wise to recruit them on their home turf. Nearly all recruitment teams (96%) already use social media to attract talent, according to visual design firm Content Stadium.
But what's the best way to do it? And how can you use it to find top talent? We've got you covered, as this guide lays out the best strategies for leveraging social media to boost your recruitment and improve your social media talent strategy.
What is Talent Marketing?
Most online communications these days take place on social media, and recruiting is no exception. In addition, thanks to the pandemic-driven increase in remote work, more and more of the recruitment and hiring process now happens online, including on social media.
Yet many recruiters still have trouble filling positions with quality candidates. Poor hires waste company time and money, which means that optimizing your recruitment processes to eliminate mistakes is crucial.
This is where talent marketing, or using social media to find and recruit job candidates, comes in. But it's important to note that it's not a one-size-fits-all tool, as most successful companies utilize several methods to leverage these platforms.
What is the Difference Between Talent Marketing and Social Media Marketing?
While both Talent Marketing and Social Media Marketing use promotional tactics to achieve their goals, they have distinct focuses and audiences. The following table outlines the key differences between the two. 
| | Talent Marketing | Social Media Marketing |
| --- | --- | --- |
| Definition | A strategy to attract, engage, and retain top talent using various promotional tactics. | The use of social media platforms to promote a product or service. |
| Main Focus | Primarily focused on showcasing the company's values, culture, and benefits to attract and retain employees. | Primarily focused on promoting the brand, products, or services to customers. |
| Key Tactics | Employer branding, employee testimonials, career events, content marketing, recruitment marketing. | Content creation, paid advertising, customer engagement, brand promotion. |
| Target Audience | Potential and current employees. | Potential and current customers. |
| Measurement of Success | Quality of applicants, time to fill roles, employee retention rates. | Increase in sales, brand recognition, customer engagement. |
Social media marketing refers to a company's efforts to use social media to promote its products and establish its brand. The target of these efforts is any potential customer, as well as any potential business partner.
Talent marketing, on the other hand, is aimed at potential employees, as mentioned above. Yet, while the two have different goals, they are closely related, as talent marketing is considerably more effective for firms that have leveraged their social media marketing to build a strong brand.
Success at one tends to lead to success in the other. This explains why most companies use the same social media accounts for marketing and recruiting. If it works to sell products, the thinking goes, it should also work to sell the company – and in most cases, this is true.
Imagine a web designer who's a big fan of Zara clothes and follows all their social media. If Zara posts on Instagram that they're looking to hire a web designer, that designer will be much more likely to apply than if the post had come from some retailer they barely know.
This highlights the clear link between social media brand-building and talent marketing and represents a recruiter's sweet spot.
Why is Talent Marketing Important for Employers?
Did you know that nearly three out of four under-35 job seekers (73%) found their latest job via social media and that nearly six out of 10 job seekers (57%) use social media in their search?
It's true, and you definitely don't want your company among the 8% of employers that don't use social media to boost recruiting. Today, social media is part of most companies' talent strategy and one of the most effective ways to stay competitive.
Seeking candidates where they congregate is logical, but talent marketing offers other benefits. On social media, recruiters are able to engage in casual conversations with candidates – it's called "social," after all. Recruiters can reach out, connect, solicit, and respond to any questions potential job candidates might have and generally establish a welcoming environment for job-related discussions.
They can use public social media interactions and direct messages to get an idea of a candidate's fit before arranging an interview. Talent marketing significantly expands a company's reach, as connecting with a marketing professional in Los Angeles, for instance, can lead to an advertising exec who knows someone in Cleveland who would be perfect for your open position.
Talent marketing also enables recruiters to be more involved. Rather than posting a job ad and hoping candidates respond, social media allows recruiters to target specific groups and individuals, monitor engagement, and entice talent by building an appealing brand.
Talent Marketing Strategies
Social media communities are constantly evolving, so employers should regularly review and update their talent marketing efforts to reflect the latest trends. We've compiled some social recruiting tips to get you started.
1. Create Talent Marketing Goals
The first step of talent marketing is setting specific goals. Do you hope to find at least 10 promising candidates on Facebook over the next year? Or maybe you're aiming for a certain level of engagement with each of your company's job posts on Instagram.
Do some research to find out the best way to use each platform, then decide which platforms to prioritize in order to achieve your goals. Just be sure to establish quantifiable metrics or you'll never really know whether you succeeded.
Whether you hope to build your brand or expand your candidate pool, setting goals helps gauge success, which in turn enables your team to embrace effective strategies and pivot away from those that have yielded less favorable results.
2. Choose Relevant Platforms
If you're targeting a particular market or demographic, it helps to know which platforms they prefer. Before you spend time and money developing a recruiting campaign, make sure its intended audience has a decent chance of seeing it.
3. Invest in Your Online Presence
Give your social media followers an inside look at life inside the company. One of the best ways to do this is to have an employee provide a testimonial bout their experience with the organization.
Or you could do a social media takeover, which is when a company hands over the reins of one of its social media accounts so that, for instance, an employee can highlight their workday. These methods often appeal to potential candidates interested in learning more about the workplace and hearing from people who might soon become their colleagues.
Before asking employees to contribute content, we advise creating a social media policy. Providing basic content guidelines will help them express their creativity while still aligning with your brand and company culture.
4. Build Your Brand
Again, a strong brand can do wonders for your talent marketing. Though typically handled by a talent marketing team, the stronger and more positive reputation your company has on social media, the easier it is to leverage such platforms to attract talent.
In light of increased consumer interest in ethical brands, striving to improve employee satisfaction and ecological impact can help attract customers and potential team members. Thus, marketing and talent marketing do have clear areas of overlap.
5. Differentiate Between Passive and Active Candidates
Passive candidates are professionals who are not actively looking for a job but may consider one if it were offered. Active candidates, in contrast, are on the hunt, scanning job boards, sending out resumes, and pitching themselves to potential employers.
Recruiters need to be able to attract both, as active candidates are good for filling vacant positions, while passive candidates might prefer to wait for the ideal opportunity. But recruiters need to use different approaches to appeal to them.
Recruiting passive candidates tends to require a more proactive approach. This is logical: if they're not looking for a job, the job needs to come to them. The best approach is for recruiters to be persistent with efforts to connect while not being overly aggressive, as this can be a turn off for passive candidates. For example, sending professional reminders can yield more responses, but overly gimmicky language may be perceived as annoying.
Recruiting active job seekers, on the other hand, requires little effort, as they typically reach out and start the conversation.
Different talent marketing strategies will prove more or less effective depending on your goals, so it's wise to experiment.
6. Use Technology to Streamline the Application Process
If you've ever spent time looking for a job online, you know how tedious it can be to fill out lengthy applications day after day after day. As a result, when a company uses the latest technology to streamline their application process it's refreshing and hugely appealing.
Platforms like Indeed and LinkedIn offer "easy apply" tools that enable users to upload CVs and apply to several jobs with a few clicks. This significantly shortens the process for applicants and recruiters, as these same tools are able to screen for experience, skills, and certifications.
7. Don't Be Boring— Diversify Your Content
Social media users tend to run for the hills when they come across dry industry jargon, not to mention dull job ads. Spice up your social media feeds with industry news, insights from employees, business-related jokes, giveaways, discounts and other appealing content.
This will boost engagement and make your followers more likely to pay attention when you do post about open positions.
8. Consider Social Media Advertising
Aside from your marketing team's social media campaigns, you might also consider paid social media ads to increase your reach and engagement.
Some platforms work better than others when it comes to organic advertising, and social media ad campaigns can be rather pricey, so be sure to do your research before diving in.
9. Constantly Reevaluate and Update
Social media is an ever-changing landscape, which means talent marketing is always evolving as well. To ensure your business stays up-to-date, we recommend regularly evaluating your results and being willing to make adjustments as needed.
Which Social Media Platform is Best for My Business?
A key part of successful talent marketing is simply ensuring your content reaches the relevant audience. It's therefore crucial to know who prefers which social media platforms.
You might also want to look into how your competitors recruit on social media and adopt or improve upon these practices.
LinkedIn
LinkedIn is the world's top professional social networking site, and for good reason. More than 900 million people have LinkedIn profiles and eight new hires are made via the platform every minute!
Many companies use LinkedIn to build their brand or status as a thought leader by posting articles or sharing and commenting on the latest industry news. Nearly 50 million people look for jobs on LinkedIn every week, so recruiters have no shortage of candidates.
The site's skills data tools enable recruiters and hiring managers to easily screen candidates and narrow the field. Yet LinkedIn tends to be better suited to attracting active candidates. So if you're looking to build up your passive candidate pool, you may want to use another platform.
Facebook
Despite being largely overlooked by younger users, Facebook remains the world's largest social media platform, with nearly 3 billion users worldwide – or close to 40 percent of humanity.
Facebook offers job posting tools that can help you reach a vast pool of talent, especially if you're willing to pay Facebook a small fee to "boost" your post. Since most people have a Facebook profile and have a certain familiarity with the platform, the learning curve is minimal.
Many older adults get their news from Facebook and check it much more frequently than LinkedIn. Many users are part of vast Facebook communities of friends and connections. Just keep in mind that boost fees can add up fast.
YouTube
YouTube offers similar advantages to Instagram and TikTok. While not specifically intended for recruitment, you can use YouTube to share informative content, insights about company culture, and other content that will attract customers to your brand.
YouTube is a great format for employee highlights, interviews, and other videos that will personalize your company and share your positive culture with viewers. You can also share announcements about new positions, with written information in the description below the video.
Instagram and TikTok
Instagram and TikTok are some of the most popular social media platforms among younger generations, as young adults aged 18 to 34 account for 61% of Instagram's user base. If your business is looking to attract Gen Z or Millenial candidates, these platforms may be useful for your social recruiting needs.
However, as Instagram and TikTok are not specifically designed for recruitment, we recommend these platforms primarily for building your company's online presence and developing your brand. By sharing company culture and enticing users with engaging content, you can often convert followers to hopeful candidates who want to be a part of what you're building. You can also post about job opportunities and include a link to another platform that is more suited for resume submission.
Manage Your Socials with a Social Recruiting Software
If you choose to recruit on multiple platforms, be sure to tailor your content to fit that platform's unique strengths. Because different platforms have different requirements for posting, a post designed for Instagram may look clunky on LinkedIn, making you look unprofessional or out of touch.
If you decide to use a combination of social media platforms, it can be complicated to keep track of their various schedules and logistics. To streamline this process, consider a social recruiting software, like Skillfuel, Trakstar, Manatal, or their competitors. These allow you to easily keep track of posting, engagement, and conversion on numerous platforms, ensuring your social recruiting yields the best possible results.
Job Board Sites
Job board websites are the predecessor of social recruiting. Unlike most social media platforms, job boards typically cost recruiters money, but they often offer more advanced databases of potential candidates. Though some people believe job boards are becoming a thing of the past, they may still be useful in finding untapped talent.
Conclusion
Talent marketing offers many advantages, but only when it's done right. This is why it's wise to take the time to set reasonable goals and do your due diligence on the benefits of each platform before settling on a strategy.
Even then, be patient, as you may need to experiment with several approaches before you hit on those that work for you and your business. When that happens, be ready for a wave of fantastic candidates and prepare to make some difficult hiring decisions.